Toy Store
I have to admit that I love the sex toy store. My wife knows how much I love it too. I keep wanting to go and see what the newest toys are for her or for me.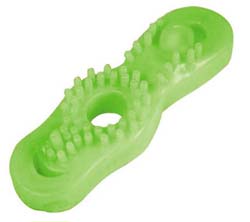 I guess I've got a thing for cock rings. I've got a whole collection of cock rings ranging from glow in the dark rubber rings with ball straps (great for jerking off with) .
The T Ring Style

is great because you can tighten and loosen it without removing it and it's not bulky. The down side is that you don't get the ball strap which is probably the best treat in the first one.

Next there's the vibrating rings which my wife takes the vibrator out of for herself leaving me with a boring crappy ring. I love when we fuck and it's got the vibrator attached though. I can feel it in the base of my cock and my nuts.
Oh, I've got more cock rings. Rings for every occaision but they are all variations of what I've listed above. Most of them came in sex toy kits so there's a lot of variety.
Now some of the cock rings I prefer for jerking off and some I prefer for sex. When having sex, my favorite ring has got to be the simple, but fucking hot, steel ring.
You have to be careful with these because once you're hard, they don't come off until you do! But that's half the fun!
Keep it rockin' between your sheets!